Welcome to Campbell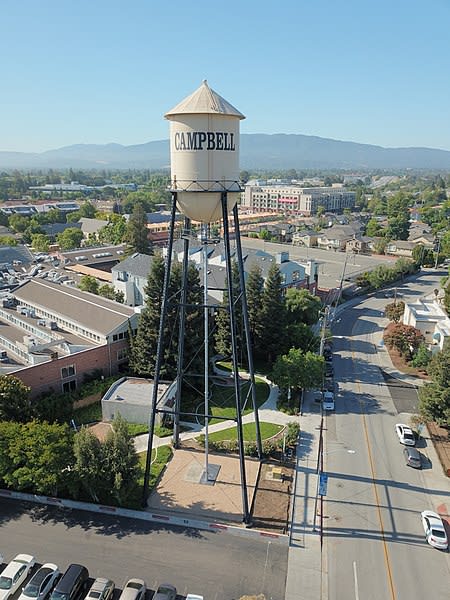 This file is licensed under the Creative Commons Attribution-Share Alike 4.0 International license.
In 1963, Denise moved with her family to the Campbell area from the east coast. The historic Ainsley House and Campbell Museum is decorated for tours and hosts annual Holiday Teas. Once a dormant cannery area, the downtown has become a magnet for weekend shoppers with it's farmer's market and wonderful restaurants. This is the home of EBay and one of the finest county hospitals in the state. The recently remodeled Pruneyard Shopping Center includes a theater and many fine restaurants.
Jack's Campbell favorites include A Bellagio Italian Restaurant, and Katie Blooms Irish Pub and Restaurant.
Denise still feels at home in the area. The Los Gatos Trail originates in the Campbell area and runs through to the Los Gatos Mountains.
To learn more about Campbell schools, click here! The City of Campbell Website